A silky lightweight Water serum, boost of hydration for a plump dewy complexion.
Benefits of using me: Silky smooth skin, Instant plumping to soften lines
Hero Ingredients: 2% Polyglutamic Acid Complex
Best time to use: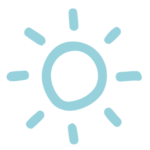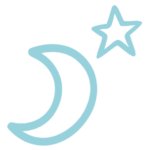 Product Combination: Vitamin C, Raspberry Extract, Retinol (There are no contra-indications for Hyaluronic Acid)
Skin types: Oily, Dry, Sensitive,
Combination
Tips: You can use this serum to dilute stronger serums. For example adding a few drops of Retinol to this serum | Safe to use during pregnancy and breastfeeding
Aqua, Butylene Glycol, Propanediol, Glycerin, Bis-PEG-8 Dimethicone, Hyaluronic Acid Crosspolymer, Polyglutamic Acid, Panthenol, Phenoxyethanol, Ethylhexylglycerin, Disodium EDTA.