A powerful multi-tasking Water serum to bring you closer to your skin goals.
Benefits: Fades dark spots, Anti-ageing, Hydrating, Improves texture, Helps manage breakouts
Hero Ingredients: 2% Naicinamide , 1% Hyaluronic Acid
Best time to use me: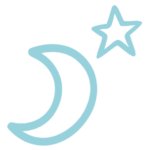 Combination: Alpha Arbutin, Niacinamide, Raspberry Extract (Do not layer with an alpha hydroxy acid AHA or beta hydroxy acids BHA so that you do not over stimulate your skin)
Skin types: Oily, Dry, Sensitive, Combination
Tips: Apply only in the evening. Start with a slow introduction and increase application over time | Avoid using during pregnancy and breastfeeding.
Ingredient List: Aqua, Butylene Glycol, Propanediol, Glycerin, Niacinamide, Hyaluronic Acid Cross-polymer, Retinol, Polyacrylate Crosspolymer-6, Phenoxyethanol, Ethylhexylgycerin, Disodium EDTA.